Features & Offers of Google Apps for Work
Google Apps is a cloud-based productivity suite that helps teams communicate, collaborate and get things done from anywhere and on any device. It's simple to set up, use and manage, so your business can focus on what really matters.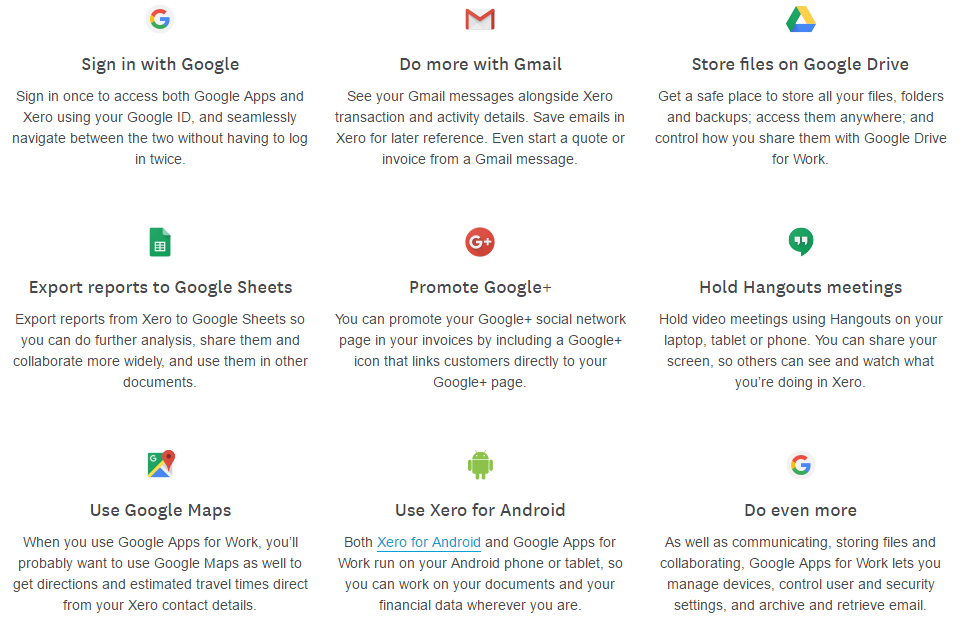 Important Features
Use Google Maps
15GB Mailbox, So users can keep all of their important messages without any fear of space consumption or quota exceeding warnings.
Access from AnyWhere
Users can access their official Mail from anywhere! May be from home or outside or from office. No need to download the mails to local system. If need can still download to mail clients such as outlook etc. It's easy!
Less Spam mails
Google Apps comes with superior anti-Spam technology, which ensures less Spam mails. Today, the biggest problem for any email user is managing Spam mails, which causes loss of valuable time and productivity. Google Apps ensures less Spam & protects inboxes form Spam.
99.9% uptime
Google Apps offers 99.9% email server uptime SLA, Which means, your email server is always ON.
Search facility
Unlike the other email servers, Google Apps email server comes with effective search option which helps the users to find the important mails in seconds and save time.
Google Apps
Google Calendar, Google Talk, Google Docs, Google Sites are other great features of Google Apps being offered along with Google Apps for Work.

for any inquiries please feel free to contact us…