Ensuring database stability and reliability is one of the most critical factors in any companys' business. Efficiency in database is one of the parameters for company's' success.
To put it simply, you can't afford database downtime.
However, database technology is complex and dynamically changing to such an extent that it is impossible for any single individual to be knowledgeable in all areas of database installation, configuration, management and optimization.
Setting up a database management team is a high-risk, high-cost venture. If IT is not your core business, why would you want to create expertise at such prohibitively high costs?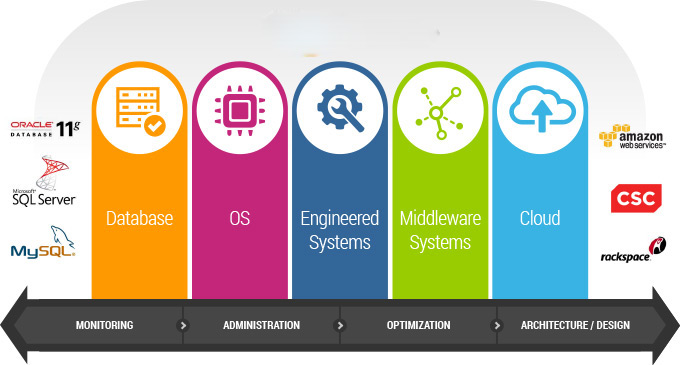 Ideus provides 24×7 Remote Database Administration & Monitoring services for enterprise class Oracle, DB2, SQL Server, MySQL and Sybase databases. Our highly skilled professionals guarantee superior levels of service that include no-data-loss, quality, reliability, stability and availability of database through:
Database Administration – Perform database installation & upgrade, patch management, maintain database structures, perform table space management and perform archive and database log file maintenance.
Database Troubleshooting – 24/7 database troubleshooting, problem determination and resolution in response to critical errors and events.
Database Monitoring – Our monitoring includes database alert logs and traces, storage related alerts, schema object alerts, database audit alerts, resource utilization & alerts from maintenance jobs.
Capacity Planning – Perform proactive database level capacity planning and performance tuning as required.
Replication, Backup & Recovery – Administer database replication. Implement database level backup & recovery procedures to meet client's requirements.
Security – Implement database security to only allow authorized access. Manage user accounts, its rights and privileges.
Vendor Management – Interface with database vendor as single point of contact to resolve database related problems.